Elephants return from their weak beginnings to control invincible lions, Ajax Star finds traps twice
C ڈیte d'Ivoire rekindled their hopes of qualifying for the 2022 World Cup with a 2-1 victory over Cameroon on Monday night.
Sebastian Haller's count in the first half put the Elephants ahead of the visitors who scored their only goal through Nicolas Ngamalev.
Moving on to an encounter inside Abidgan's stadium Olympic Alasane Avatar, the Peters Beaumile men decided a 0-0 draw against Mozambique while the hosts of the 2021 Africa Cup of Nations beat Malawi 2-0 in Yaound. Silenced
After both sides started, the hosts took the lead in the 20th minute through a haller penalty.
Outside the penalty area, Jean-Michel Seri's free kick was blocked by Vincent Abu Bakr, with referee Mustafa Ghorbal pointing to the opportunity.
Ajax forward sent incoming kicker and goalkeeper Davis Epsy in the wrong direction.
C ڈیte d'Ivoire doubled their lead nine minutes later when Jane Quasi teased Haller to complete her double.
Not ready to go down without a fight, Tony Konsikao started the second half like a house fire and his perseverance met the bell mark as Carl Toko Icambi was found in the Eric Bailey area. He was later fined.
Ngmaliu stepped forward and made no mistake in sending the ball to the opposing goalkeeper.
With no goals in the remaining minutes of the crunch fixture, the Ivorians picked up all three points to give Group D a four-point lead in two matches.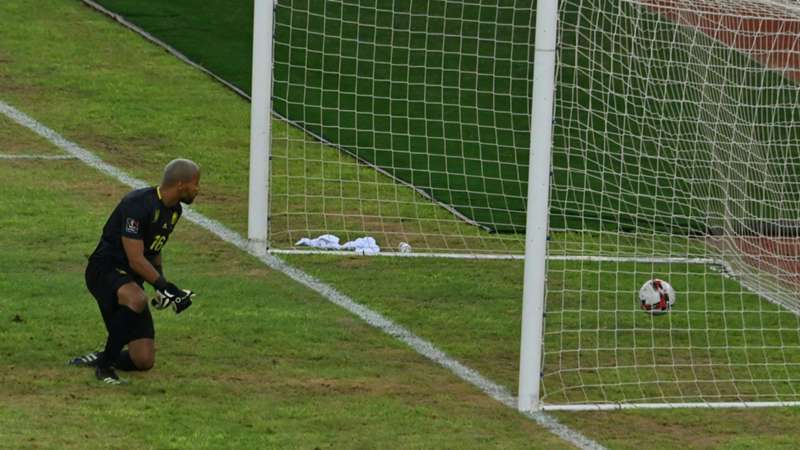 Elsewhere, Liberia pulled back from a 2-0 defeat against Nigeria in Lagos to win against the Central African Republic.
Kpah Sharmeen was the Lone Star's hero after scoring the winning goal with just four minutes from full time.
Despite Fran نتائجois Zahoi's results against wildlife, Peter Butler's men are second in Group C and the Super Eagles tested Cape Verde for size on Tuesday.
In the Stade DL Amity, Benin Republic drew 1-1 with DR Congo.
The visitors took the lead in the 12th minute through Domursi Mambakani, who led Cedric Bekambo's cross home.
Thirteen minutes before the half-time break, the squirrels regained the lead as Jordan Aduty instructed Dillon Morimus to be trapped.
Benn had a chance to take the lead four minutes before the half-time break, but Steve Mooney's header was snatched by the goalkeeper.
In the other matches, Uganda drew 0-0 with Mali and the 10-member Niger Republic beat Djibouti 4-2 at home.
.