Sweeto giants' tactic updates Africans on rumors linking Serbian striker away from club
Kaisers chief coach Stuart Baxter has claimed that he is not worried about the fact that several clubs are allegedly pursuing the services of striker Sameer Norkovich.
The Amakhosi striker is among the players who have reportedly gained interest from various clubs, including the Egyptian giants, but according to Baxter, the interest shows that they have good players.
What did Baxter say?
"It's a question you get asked when you find good players," Baxter told Thabeso Musa on SAFMSportOn. idiskitimes.
If Samir was a poor player, no one would ask me this question.
"I think Khama. [Billiat] Was attracting interest from Pitso [Mosimane] And people are asking this question, is he going, is he staying? It's all part of managing the big clubs and managing the stars and the entourage that accompanies them.
I have no problem with that, if any of our players become famous for their performances in Caesar Chiefs, I will deal with it because it means they are doing well.
"If anyone comes, I'm sure other coaches are saying, 'Maybe I can score their goal.'
Will Norkovich stay on the chiefs?
Baxter added that Norkovich is still the chief player until nothing changes in the future.
"When it comes to this moment, I will cross it, but I am comfortable at the moment. I am satisfied to know that Samir is our player at the moment.
In a previous interview, Norkovich's agent Dajan Semak revealed that the North African giant was interested in his client and that Amakhosi was ready to sell him.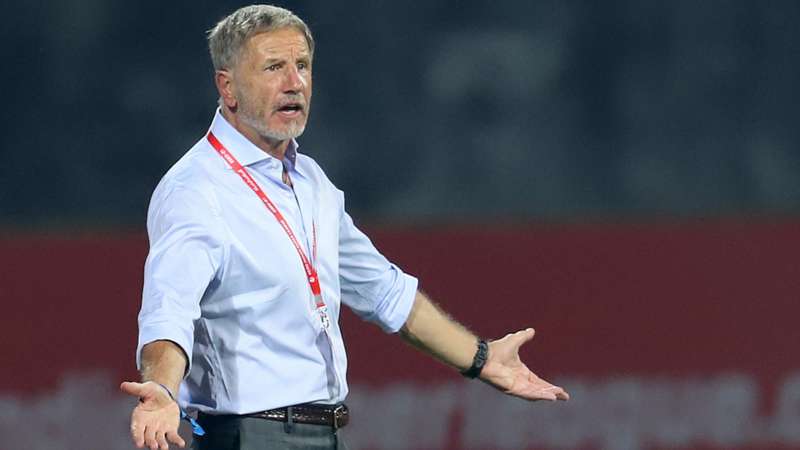 Pitso is interested but it's not realistic. [that Nurkovic can join Ahly] Currently. There are many other clubs that are interested but at the moment we have nothing on the table. [in terms of official offers]"Smeek." Said.
"I think something is going to happen in the next two weeks. I've talked to Bobby too. [Motaung] – Chiefs football manager]And he is not a greedy man.
"He said to me, 'Listen, I'll be happy if Samir stays, but when we have an offer that satisfies us, we're going to listen.'
"We are all patient."
However, he admitted that the Serbian striker would not push for a transfer, saying: "Samir is really comfortable … he likes to continue playing for the Chiefs. He is not pushing me. If he was an agent, he could have said, "Listen, I want to move, but no, he's not."
"I talked to him, told him to wait. I told him he should focus on his job at the chiefs and he was ready to do it. If not, it will not happen.
Read more PSL.
.