The administrator has confirmed that the team is ready to strengthen with former players and coaches after paying their dues.
Gom Mahia's Sporting Director Omondi Adoda has confirmed that the team is ready to write a letter to FIFA to allow new players to be brought in after their debts have been settled.
Football Kenya Federation Premier League heavyweights Shafiq Batamboze of Uganda and Dixon Ambondo of Tanzania were in danger of being left out after failing to pay their debts.
Former coach Steven Pollock was also indebted to the former league champions, but not now, according to the administrator.
'We forgave our debts'
"Gore Mahiya is free from any debt at the moment, we have cleared them all," Adoda said. the aim. on Tuesday.
"Starting with Batam Boze, even his lawyer has confirmed the receipt of the money to the club and on Ambondo, we have also settled his dues through his Nairobi-based lawyer.
It's also a deal for Pollock. There is nothing left and we are now working on getting the green light to negotiate with FIFA and sign new players in the ongoing transfer window.
'Moguna, Oloch fine club not responsible'
The Gore Mahiya official further insisted that the club would not bear the responsibility of paying the combined Ksh.3 million fine against former captain Kenneth Moguna and Boniface Oloch. An indescribable event for Zambia's Napsa Stars In the third preliminary round of the Kiev Confederations Cup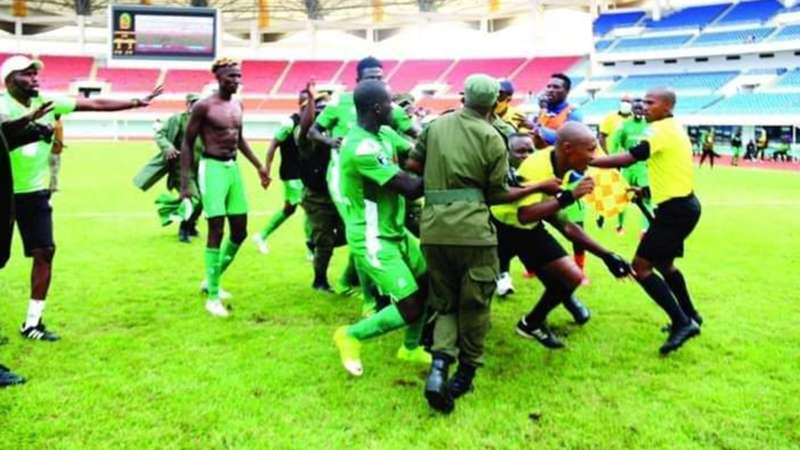 Although the former's fine has been decided by his new team, Tanzania's Prime Minister FC, one of Oloch's is still pending.
"The fines on Moguna and Oloch were individual and they had nothing to do with the team," Adoda added.
"As a club, the only thing Kiev demanded was for Napsa to be compensated for the damage done to the dressing room, which has already happened. Kiev knows, so we've cleaned up and Kiev is aware of that. "
Gore Mahia's goal is to regain the FKF Premier League title and perform well in continental assignments next season.
.