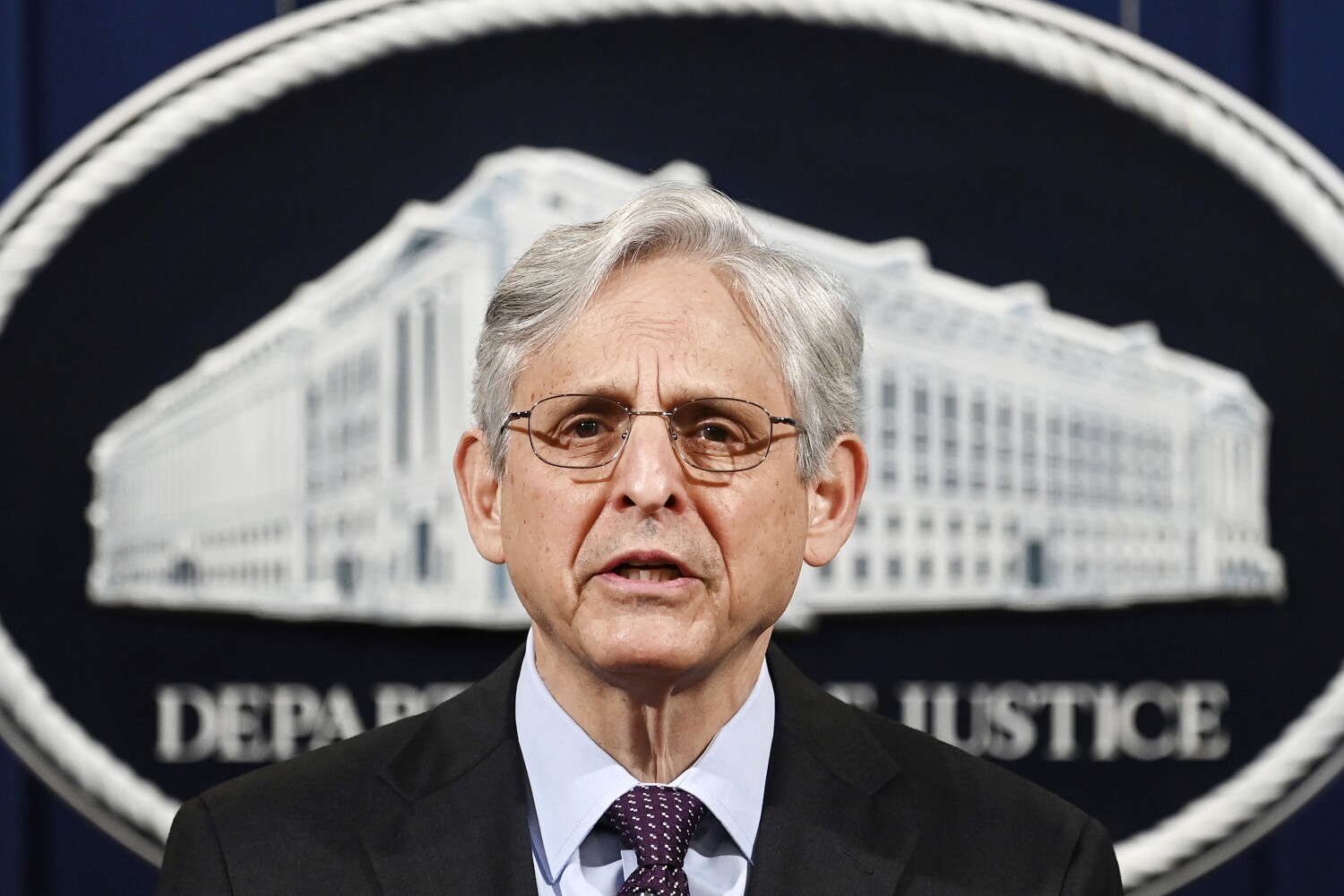 Washington –
A source familiar with the matter said the Justice Department plans to sue Texas on Thursday morning to challenge a controversial abortion law that bans the practice after about six weeks. ۔
The possible action comes as the Biden administration faces pressure from Democrats to block Texas law, especially after that. Supreme Court last week Allowed it to be enforced.
The law is controversial in part because it primarily taps private citizens to enforce it, allowing them to prosecute medical professionals or other abortion helpers. Plaintiffs can recover یا 10,000 or more in damages and pay their legal fees to defendants. The law is framed in a way that makes it difficult to challenge in court, frustrating abortion lawyers and providers.
On monday General Merck Garland said in a statement that the Justice Department was "immediately seeking powers to challenge the law to protect the constitutional rights of women and others, including access to abortion."
President Biden last week called the new law "almost un-American" and asked his Justice Department to review whether it had the power to overturn it.
"I have always been a strong supporter of it. Roe v. Wade"Number one," Biden said, "and the most damaging thing about Texas law is that it creates a kind of vigilance system."
Abortion rights activists say Texas law violates the Ro vs. Wade ruling, which lifted the abortion ban in Texas in 1973, and says women have the right to terminate pregnancy.
Opponents of abortion have called the law a turning point in the movement in the United States. The possibility of legal action by the Justice Department was first reported on Thursday. The Wall Street Journal.
It is unclear how the Justice Department will handle the case, and legal experts are divided on its chances of success.
window.fbAsyncInit = function() { FB.init({
appId : '134435029966155',
xfbml : true, version : 'v2.9' }); };
(function(d, s, id){ var js, fjs = d.getElementsByTagName(s)[0]; if (d.getElementById(id)) {return;} js = d.createElement(s); js.id = id; js.src = "https://connect.facebook.net/en_US/sdk.js"; fjs.parentNode.insertBefore(js, fjs); }(document, 'script', 'facebook-jssdk'));