The way we look at the world is based on the information that enters our brain through our eyes and ears at the same time. Our brains draw these figures together to form a picture of the world around us, taking into account colors, shapes, sounds, perspectives, distances, and other details.
When it comes to watching TV, we expect the same level of immersion, but it's often not that easy to accomplish. You have to consider many different factors with the TV, such as the type of panel it uses, the viewing angles, the resolution, and much more. Therefore, coming up with the best viewing experience is not an easy task.
Of Sony Bravia A80J TV takes watching to a whole new level, thanks to its intelligent XR processor, which is able to revolutionize not only your favorite content but also how it looks.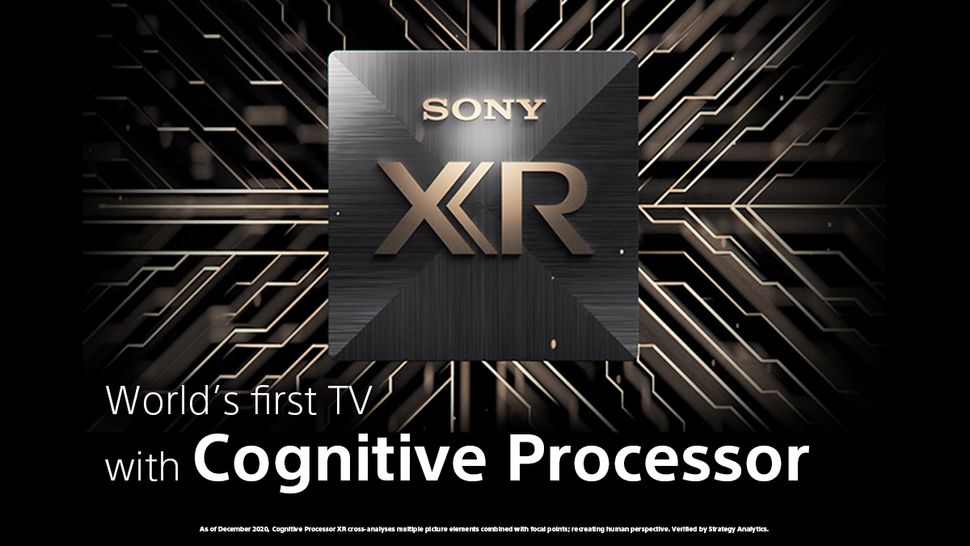 New definition of image quality.
At the heart of the XR processor is a variety of unique technologies that work together to create excellent image quality, no matter what you're looking at. Enables the XR color feature of the XR processor. Bravia A80J To showcase a wide color palette and reproduce each color with subtle differences visible in the real world. Scenes set in nature will look even more realistic – from the bright colors and textures of flowers to the bright and colorful plumage of wild birds.
Black levels are important in any TV, and this is where the XR contrast feature comes in. Often, TV panels are unable to show real blacks in a scene, resulting in light scattering from nearby pixels or being washed out too much. The XR contrast adjusts the brightness for high peaks and darker shades in the shadows, so details aren't overshadowed by shadows or are lost in cracked highlights. XR Clarity also works to ensure that scenes are crisp and detailed, regardless of content or source. The intelligent XR processor can intelligently recreate lost textures and details for real-world images, resulting in an amazing image that is far superior to any other TV.
Of Bravia A80J You can also take 2K signals close to the original 4K standard for incredibly real and in-depth viewing. The XR 4K accesses and uses upscaling data, analyzes patterns in scenes and recreates precise details. It can detect everything on the TV screen, analyze its color and adjust the contrast for even more realistic images. Object-based processing takes color, saturation, brightness, motion vector, bandwidth, and more to a whole new level – it all happens to you automatically. The result is extraordinary realistic landscapes with more depth, lifelong texture and natural colors.
Lastly, the XR Motion helps keep the fast moving objects in focus on the screen, whether you're watching a game or an action movie. XR Motion Clarity The scientific processor XR analyzes data seamlessly to ensure that the process is smooth, bright and clear.
Listen to things like never before.
For an audio experience that we understand the world, the XR Sound Position brings you the reality of the sound behind the image. With the Bravia A80J, it's a full-screen speaker, which means the sound matches exactly what's on the screen. The XR Surround helps create surround and vertical surround sound so you can experience 3D audio without the need for a ceiling or up-firing speaker. When paired with a Sony sound bar, the sound center synchronization improves sound output from the TV and sound bar for a better audio experience.
In addition, it can be used as a TV center speaker when you are connected to your home theater system. Thanks to sound level audio + technology, sound comes directly from the center of the screen with powerful actuators behind the TV that vibrate to create sound that moves with the image.
Unique Bravia XR signal processing technology enables this TV to reproduce multidimensional sound for a truly meaningful experience. With 3D surround upscaling, you can experience the cinematic thrills of modern audio formats like Dolby Atmos at home, as well as enjoy vertical surroundings with content incompatible with Dolby Atmos. It's a listening experience you won't see on any other TV, which will make the Bravia A80J really one of a kind.
Ready for a TV viewing experience that takes you to new levels? Click here for checking Sony Bravia A80J And turn viewing into a better experience.